Trainspotting in Sri Lanka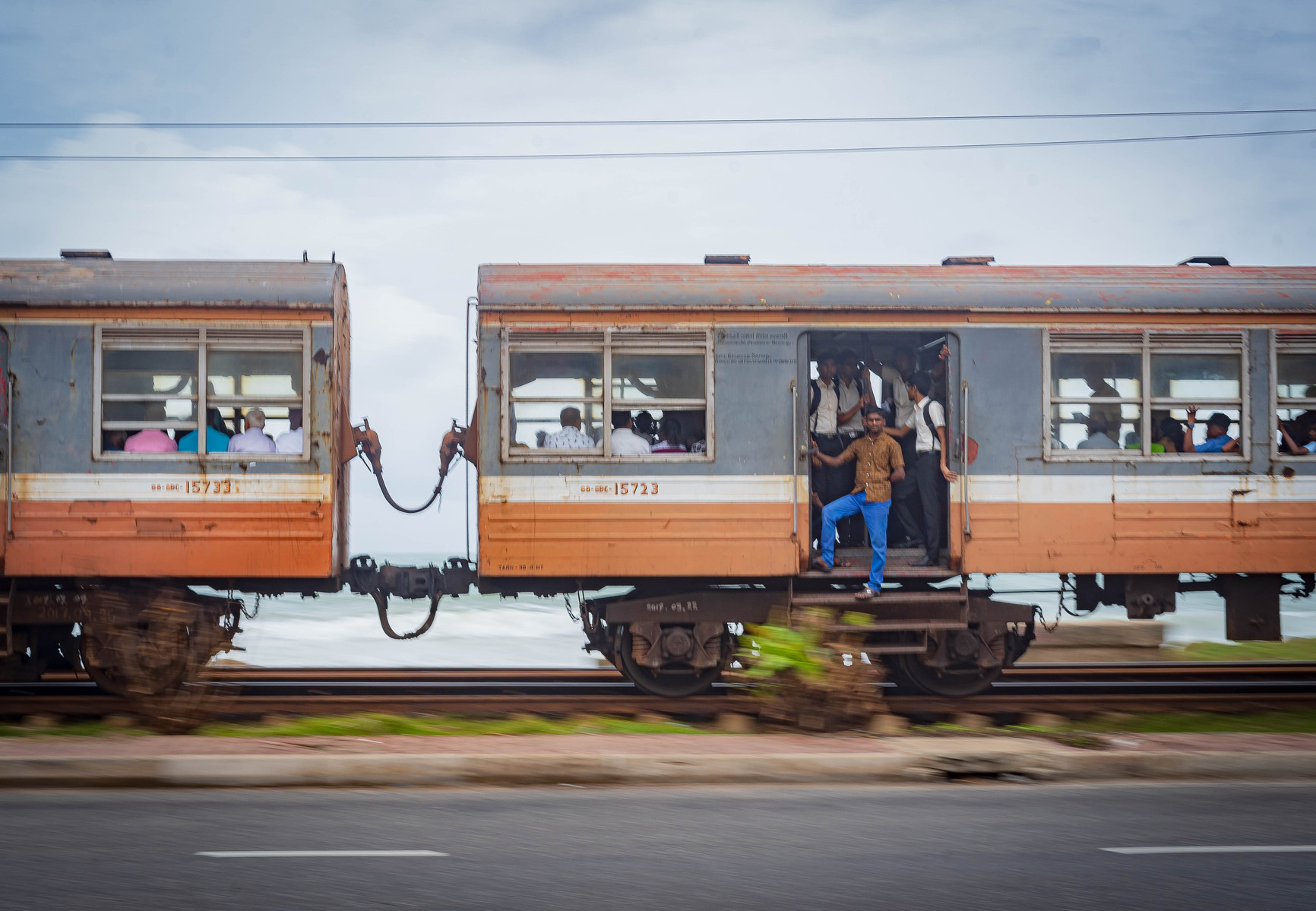 Just standing on Galle Road, the main artery that runs north and south along the western edge of Colombo, for even a few minutes, will give you a great glimpse into what this place is all about. You will be enveloped by the cool sea mist off the Indian Ocean, mobbed by tuk-tuk touts and food cart vendors, gobsmacked by the late-afternoon traffic jams, and alarmed by the blaring horns. But, it is impossible not to halt whatever you are doing to watch these massive intercity trains lumbering down the seaside railway all day and night. Often jam-packed with riders, every rail car seemed to me like a Sri Lankan diorama, each offering wonderfully diverse vignettes of the complexities of daily life here.

The above photo was published in the December 2019 issue of Lonely Planet Magazine (@lonelyplanetmag).