Just west of Mandalay, and across the Irrawaddy River, sits this collapsing colossus - an ambitious incomplete stupa constructed by King Bodawpaya in the 18th century. And KB, it seemed, liked to go big. Really big. For it's construction, the King requisitioned thousands of prisoners and slaves acquired from the wars his Moksoe dynasty waged across the region. Intended to be nearly 500 feet tall - tall enough to be seen from Shwebo, the birthplace of his dynasty some 50 miles to the west - Mingun would have been the highest stupa in the world.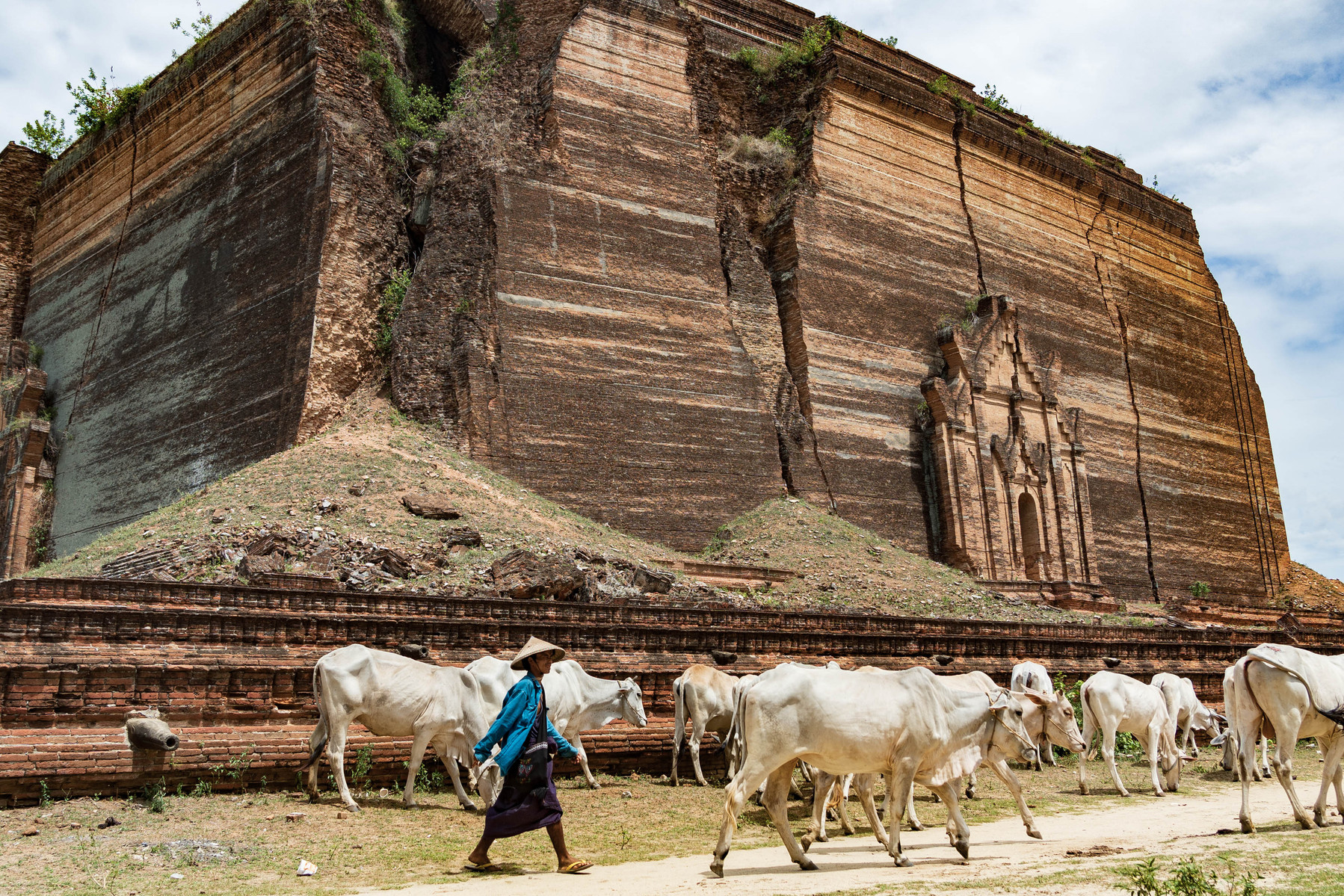 Alas, after an astrologer told the King that upon its completion he would die, it was never finished. Today, locals affectionately refer to the disused temple as "the world's largest pile of bricks."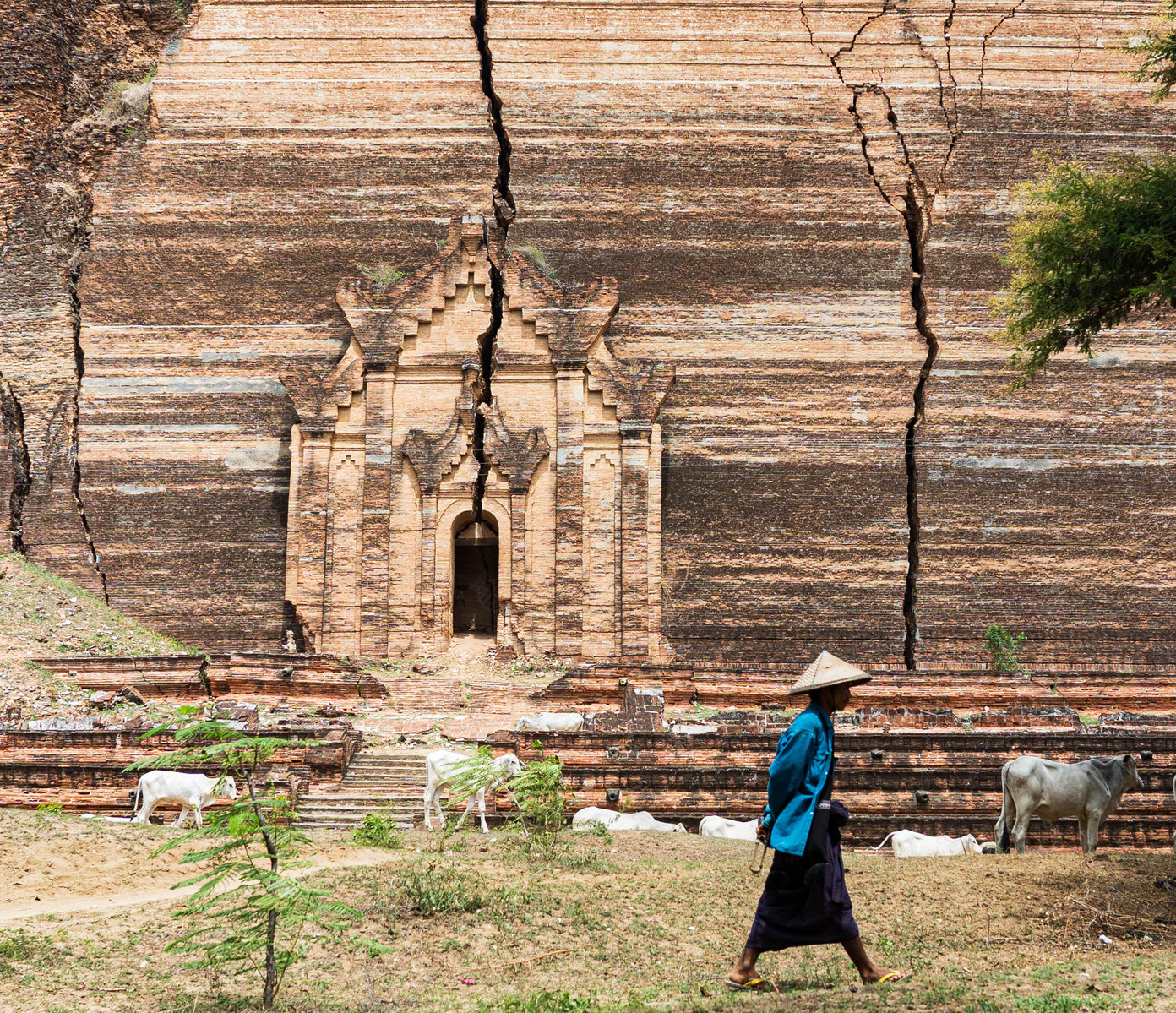 He did manage to complete the Mingun Bell, however. Still functioning and on display not far from here, the 200,000-pound bronze bell reigned as the heaviest ringing bell in the world until 2000.